Asphalt Paving Calgary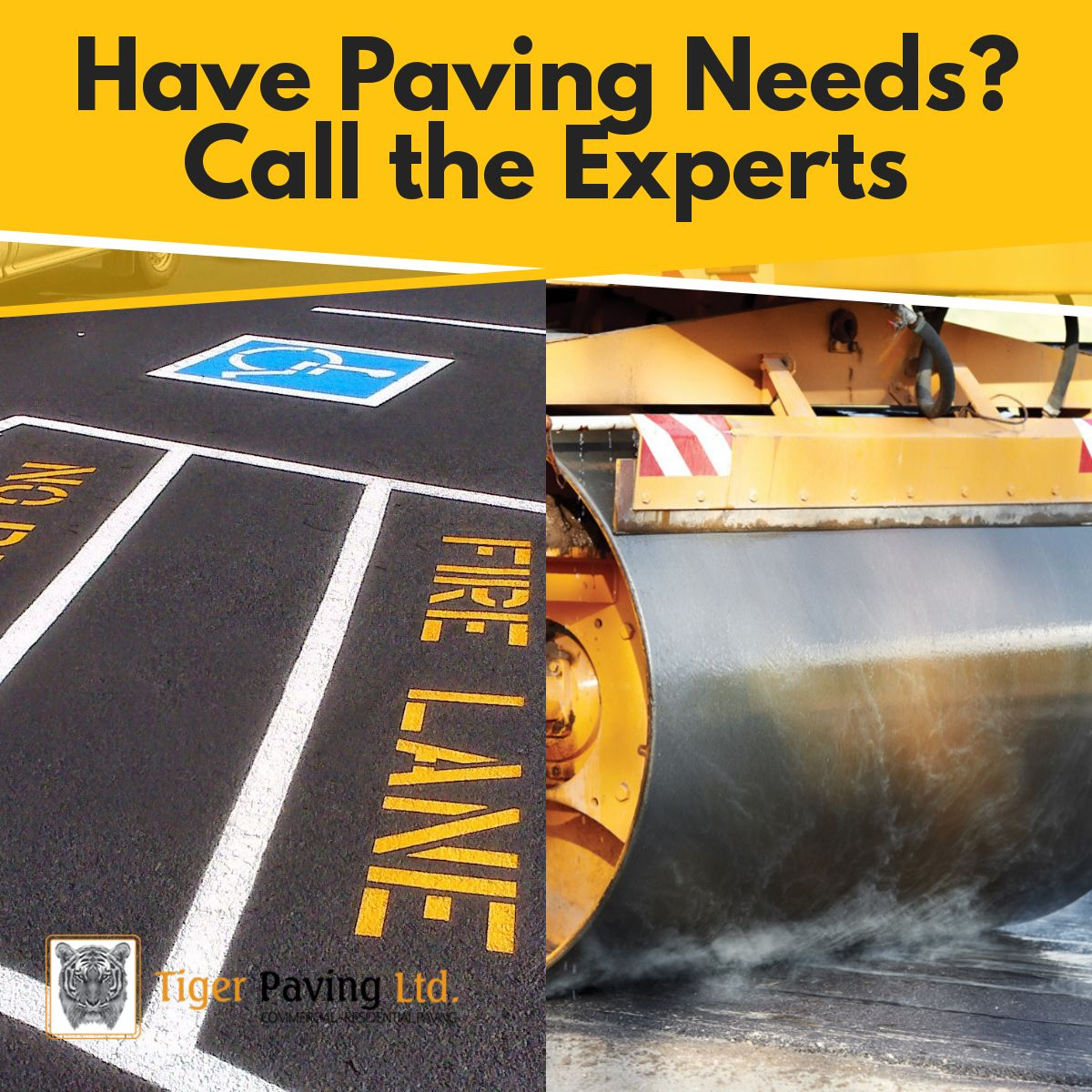 Do you need a driveway, or parking lot paved?  Wondering who you can trust to do such an important job, and get it done right?  Look no further than Tiger Paving LTD.  Calgary residents know our name, and they will not mind telling you that when it comes to paving projects, we are the professionals to call.
Our company has extensive experience in paving business, and our team of contractors is highly skilled with all types of jobs.  Whether it is paving an entire parking lot, or just laying an asphalt pad for your RV, we are the contractors that will get the job done right.
Paving Services
The Calgary area has a very diverse landscape.  You have the city, with many parking lots, roads, and private homes in and around the suburbs.  Outside of the immediate area is a lot of ranch and farmland, as well as private acreage.  When you need to have a driveway or a lot paved, Tiger Paving has you covered.  We know what it takes to make a paving job successful.
If you have some acreage with dirt roads, then you know the Calgary Spring rains or the harsh winter snows make them a mess.  Paving that private drive makes sense, and our company is here to help.  Our licensed technicians can decide exactly what fits your situation.  There is not a "one size fits all" type of solution.  Everyone's situation is different, and we recognize this and take great care at planning your project.
If you are a business owner in the city, you know the toll that the weather takes on a parking lot after years of exposure.  We understand this too, and we also know that for many businesses concrete is just simply not an option.  Asphalt costs 50% less than concrete, which your bank account will appreciate!  If you have a large commercial lot, asphalt will be the better option, because not only does it cost less, but you can start using your lot quicker than waiting for concrete to cure.
Newer homes that are built in the area have concrete driveways.  However, many of the older homes were built with asphalt driveways, and if you are a homeowner with one of the older homes, chances are you are seeing cracks forming in your driveway.  Should you just patch the driveway, or resurface?  Tiger Paving will come onsite and give you all the information you need to make an informed decision.
Maybe you are not needing asphalt, but need something simple such as a gravel pad for your RV?  Did you just replace some sod in your yard, and need it hauled away? Tiger Paving provides Bobcat Services for projects like these.  We can grade down driveways or move and spread gravel anywhere you need it.  Our Bobcat services provide even more money saving options for parking at your home or acreage.  Cal Tiger Paving today, and learn more about how our paving services can meet your needs.
Paving Repair Services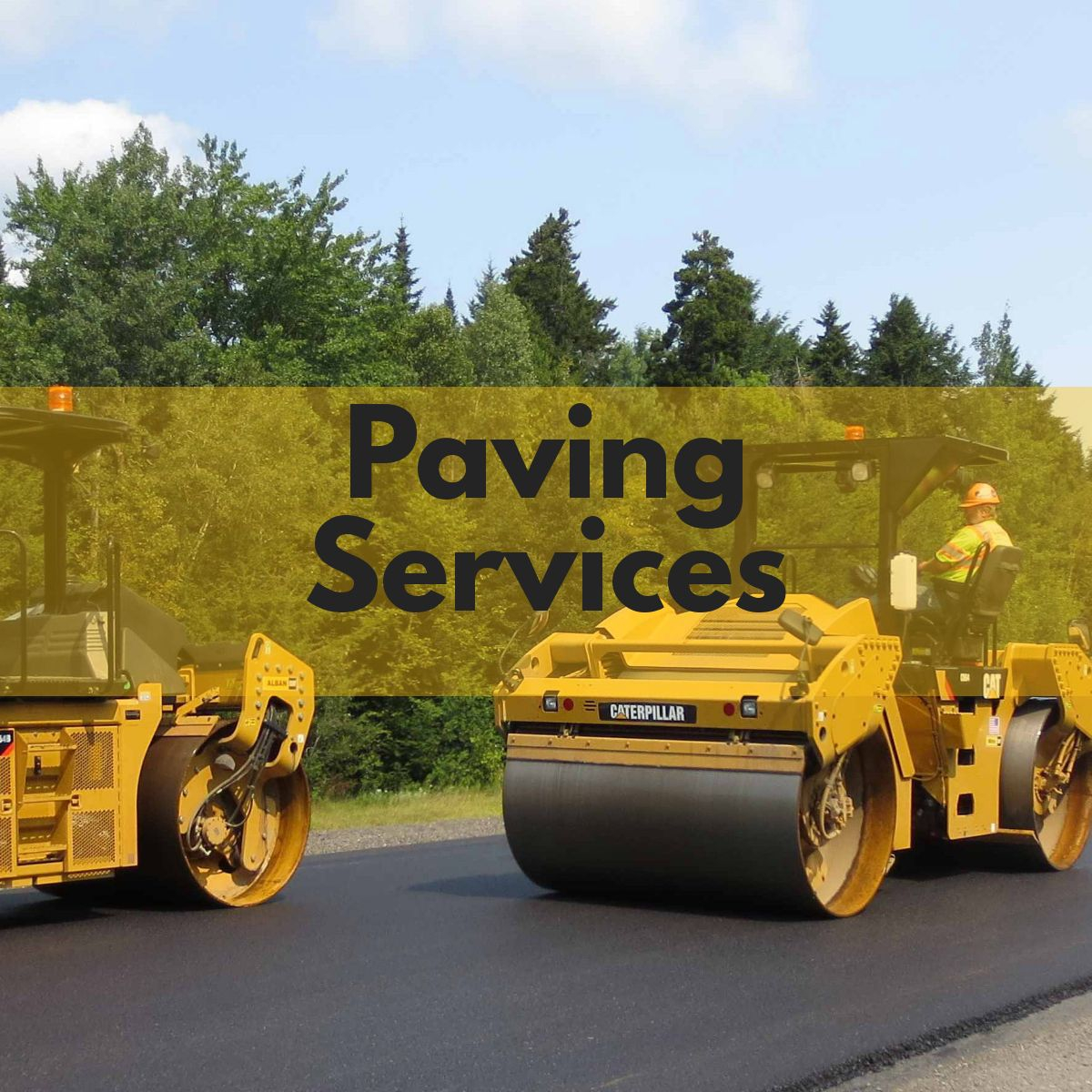 Is your driveway nice and smooth when you pull in to park after working all day in the city, or does it feel like you need a new alignment because of the holes and cracks?  We hope that it is not that bad, but if you are noticing cracks forming, or worse, chunks of your driveway coming apart, you need help.  You need our paving repair services.
Tiger Paving has a team of highly skilled technicians who know how best to repair damaged parking lots and driveways.  Our team members live and work here, so we are very familiar with how the weather and traffic can wear down asphalt surfaces.  We provide a wide range of repair services that cover just about every type of damage that happens.
You may think, "This lot is so bad it needs to be redone!"  However, you may be surprised to find out, that is not always the best option.  Asphalt is very versatile and easier to manage than concrete.  Our customers who thought they would have to have a complete tear up and repave, discover all they need is a resurfacing of the existing asphalt.
Part of our repair service it to carefully inspect the entire area, including the slope and base.  If everything looks good, we can resurface your lot or driveway, and you can start enjoying a smooth surface for your vehicles.  When you resurface over your existing asphalt, you can expect to enjoy 15 years of usage.  Having the peace of mind knowing that you will not have to do this again, for more than a decade, is very comforting.  Call Tiger Paving today to schedule a free, no obligation consultation.
Why Choose Us
There are a lot of paving companies out there, so why choose Tiger Paving?  We are a family owned business, with over 10 years of experience operating in the Calgary, AB area.  The owners, Dan and John, are brothers with over 40 years of combined experience in the paving business.  We know that your money and your time are valuable, and that is why customer satisfaction is our number one goal.  Unlike other companies that subcontract out the work, one of our owners will be on site, personally supervising the work being performed.  That attention to detail is what makes us stand out from the rest.
We live and work in this area and are fully invested in this community.  When you contract with us, you are not just simply "the customer," but you are a business partner.  Your input into the project is something we value, and that we want you to be a part of.  Best of all, there are no high-pressure sales from us.  We are not here to sell you a parking lot or driveway.  We give an honest, upfront assessment of your situation, and make the best recommendation given all the conditions present.  Choosing Tiger Paving means choosing quality, and the most trusted name in paving in Calgary.  Give us a call today for a quote.